Pray for the Earthquake Victims
On the afternoon of May 12, 2008, an earthquake measuring magnitude 8.0 hit Sichuan Province, a mountainous region in Western China. In order to pray for the earthquake victims, citizens all over the country held Candle Memorial Ceremony for Earthquake Victims and survivors. Candles were laid out in a shape of heart with 5.12 glimmering in the middle. At that time, we found paranormal orbs also appeared on the spot.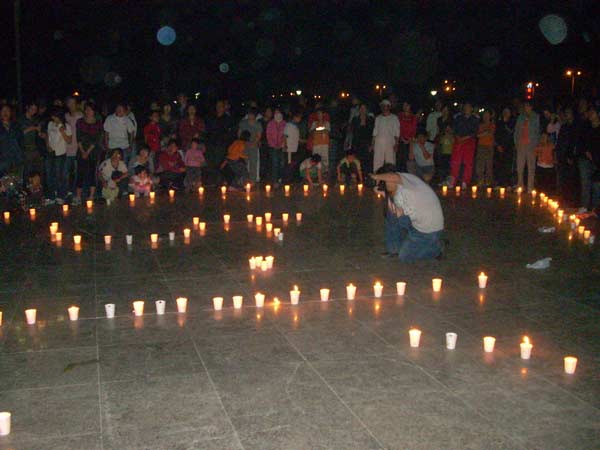 Citizen from Shijiazhuang pray for the victims on the Leifeng square.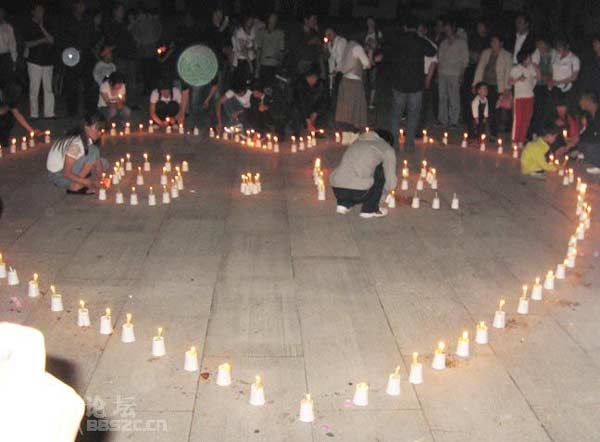 On May 20, citizen from Taian held Candle Memorial Condolence at the Cangwan park.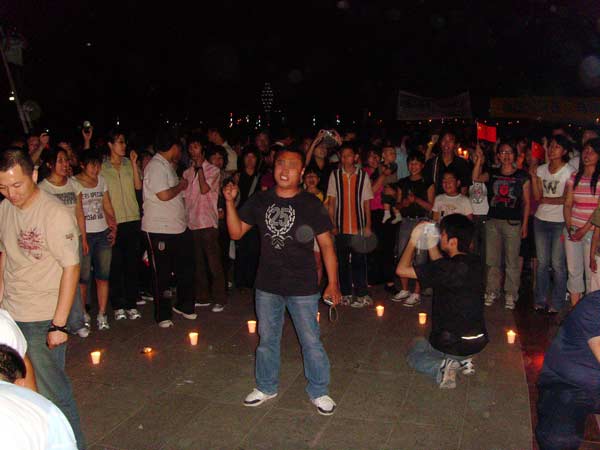 On May 21, citizen from Baoding pray for earthquake disaster area-1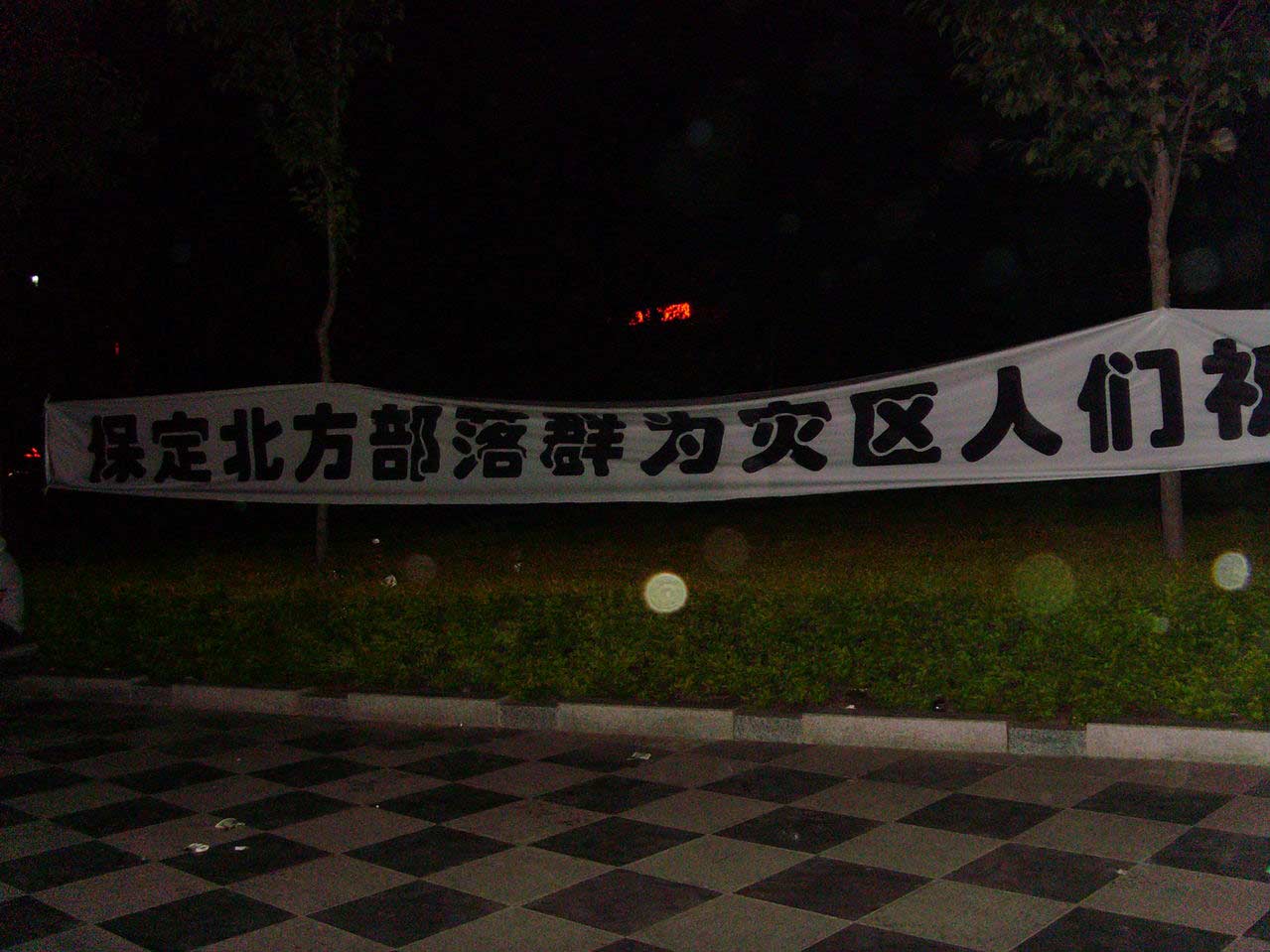 On May 21, citizen from Baoding pray for earthquake disaster area-2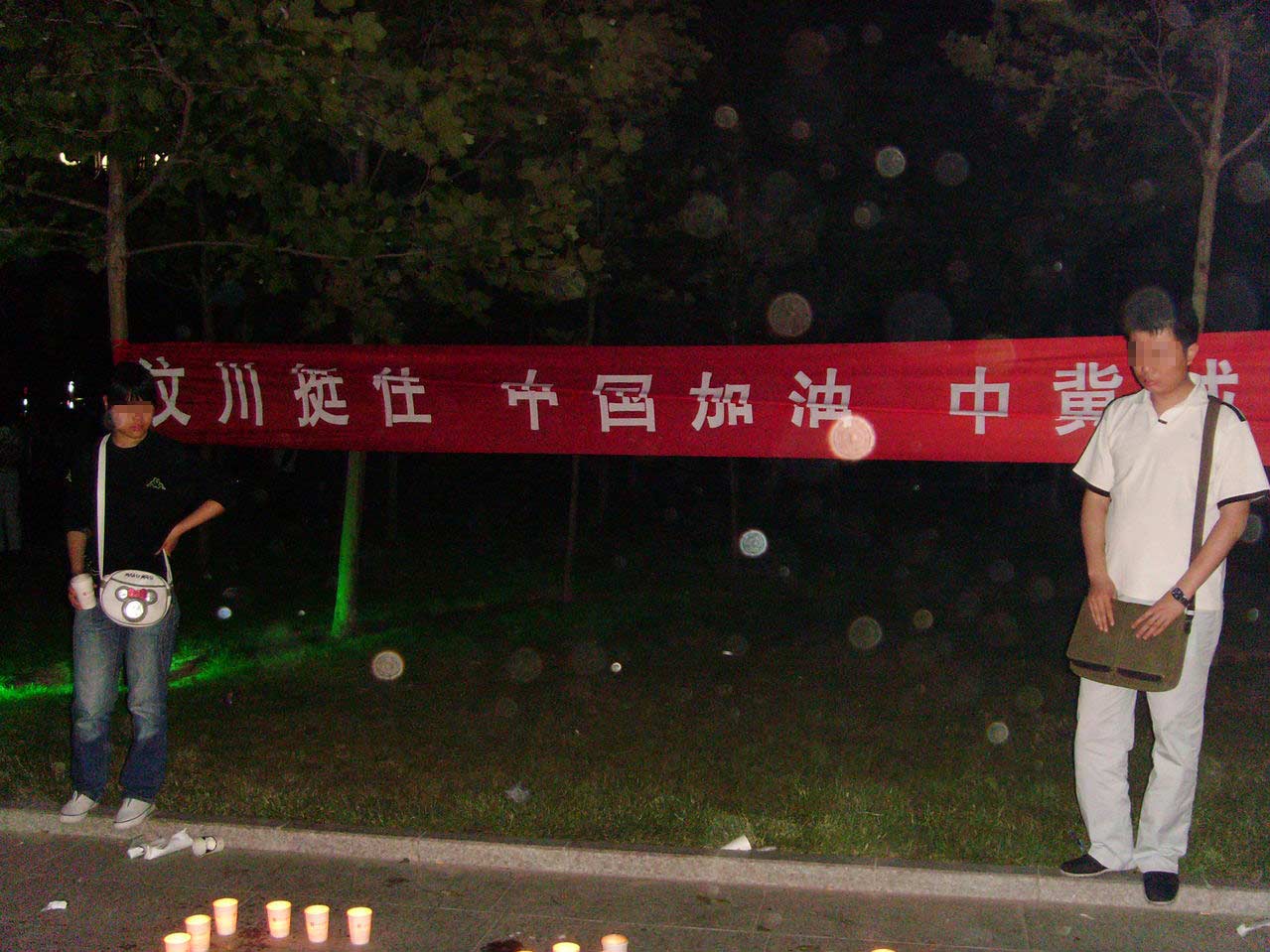 On May 21, citizen from Baoding pray for earthquake disaster area-3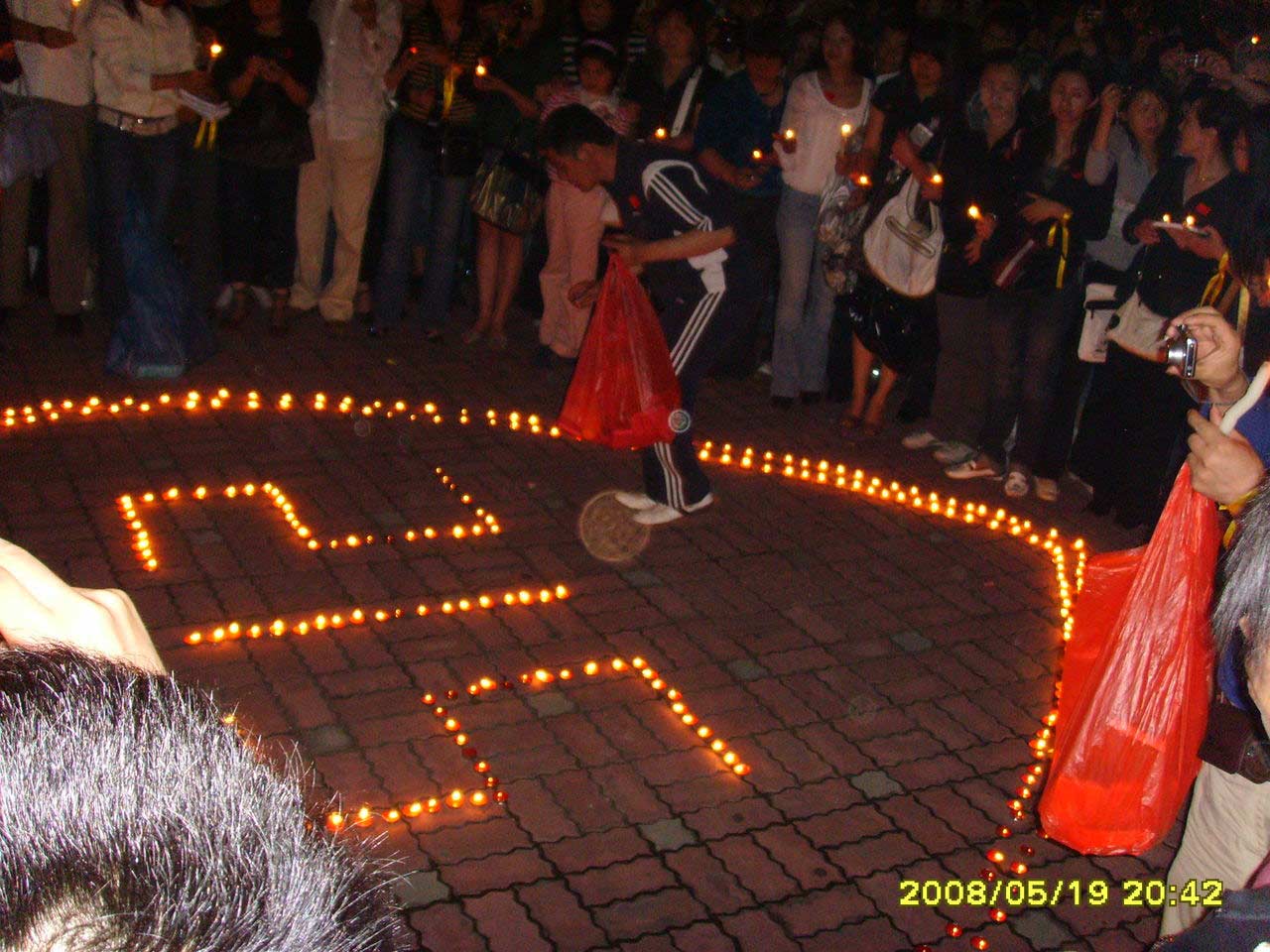 On May 19, citizen from Shanghai Candle held Memorial Condolence Ceremony on People's square -1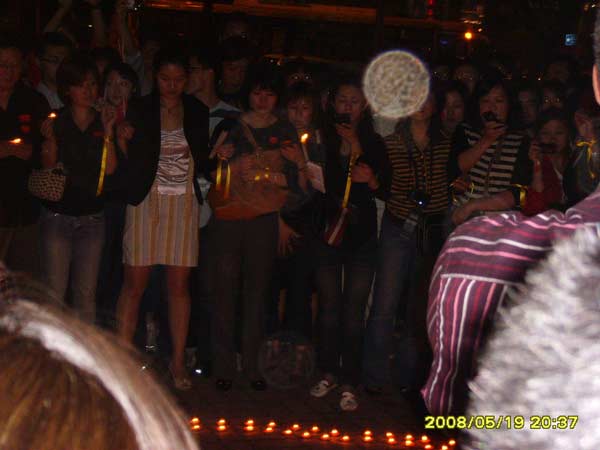 On May 19, citizen from Shanghai Candle held Memorial Condolence Ceremony on People's square -2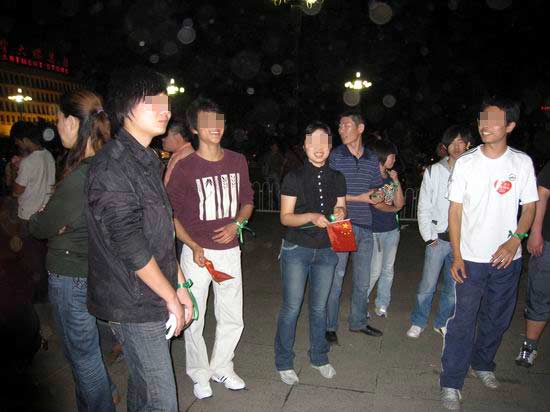 On May 19, citizen from Tangshan pray for the victims on the square -1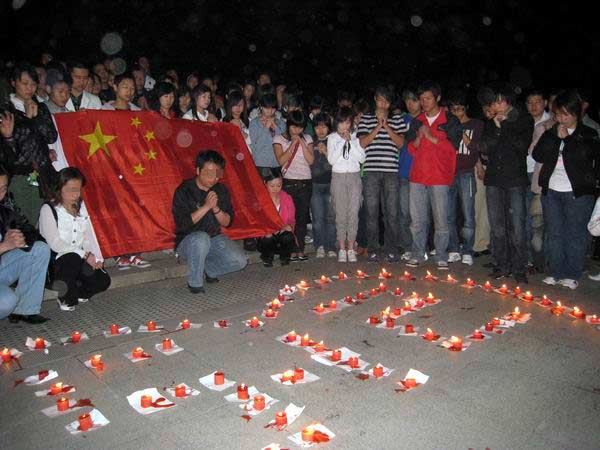 On May 19, citizen from Tangshan pray for the victims on the square -2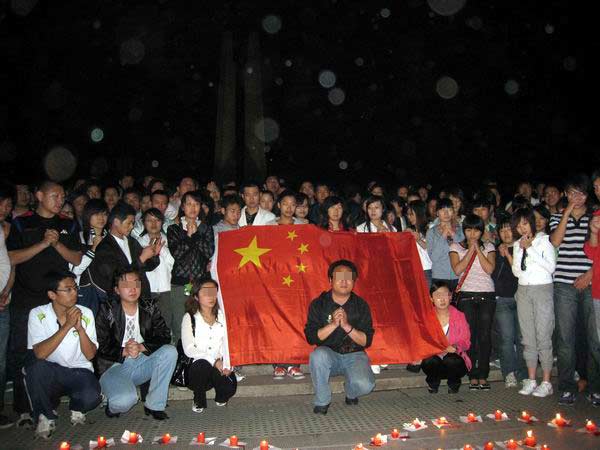 On May 19, citizen from Tangshan pray for the victims on the square -3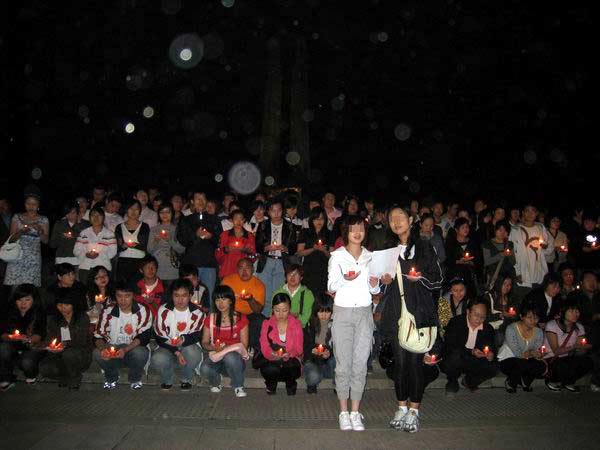 On May 19, citizen from Tangshan pray for the victims on the square -4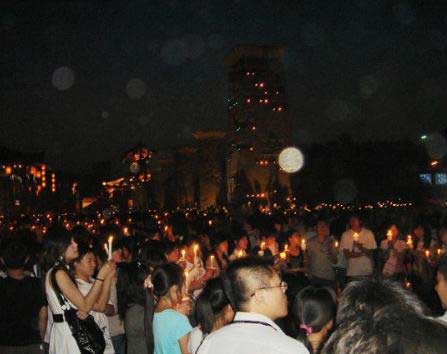 Citizen from Xian light 100,000 candles for the earthquake victims-1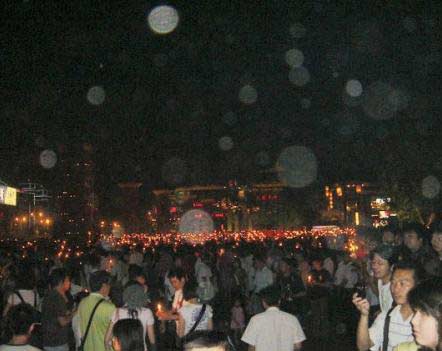 Citizen from Xian light 100,000 candles for the earthquake victims-2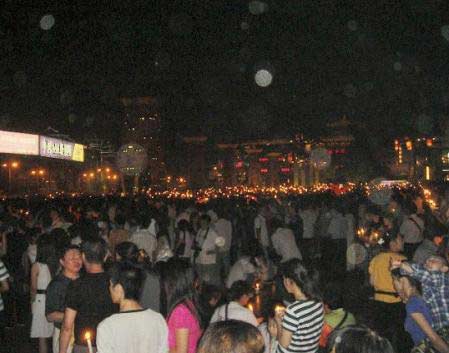 Citizen from Xian light 100,000 candles for the earthquake victims-3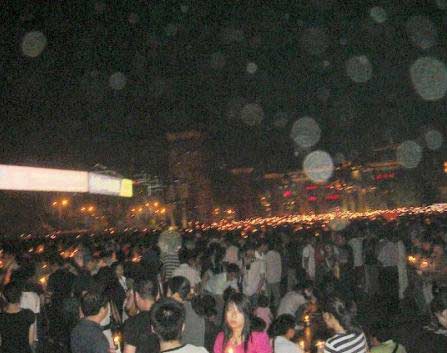 Citizen from Xian light 100,000 candles for the earthquake victims-4